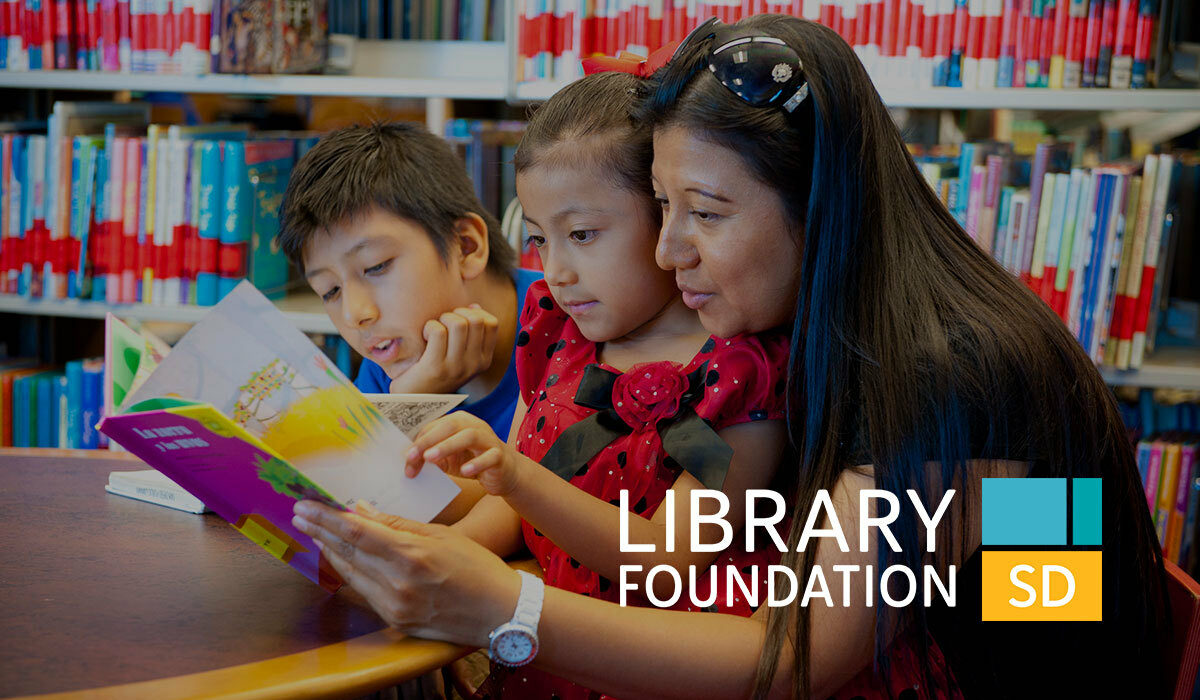 Today we launched our new look and logo and wanted to invite you – our community – to check it out. (Get it? Check out… like it's a book at a library.)
We're thrilled to announce that we are now called the Library Foundation San Diego!
This subtle but significant change arrives as we celebrate our 20th anniversary as an organization. Through the past two decades, we've brought together funding and partnerships to help the San Diego Public Library continue its evolution from simply providing books into a bold network that our community relies on to learn new skills, pursue lifelong ambitions, and achieve a better life.

Our new brand is grounded in this work and emphasizes our strengths as a foundation. It better differentiates our role. We are not the library but we are the conduit to support the library's life-changing mission. The vibrant colors reflect the diversity of our communities, and the stacked blocks show a commitment to building a better future for all San Diegans, which can be realized through a thriving library system.

You'll also notice that we refreshed our entire website, too. We wanted a more user-friendly approach that leads with powerful, life-changing stories powered by libraries. We restructured our site to unite all of our efforts under one roof – advocacy, the Library Shop, and philanthropy.

Thank you to our creative partners
Thank you to the team at Departure for leading the research and design of our new logo, and to the team at Raygun for redesigning our website.
We encourage you to explore our new brand – everything from our website to our updated social media accounts on LinkedIn, Instagram, Facebook, and Twitter.
While our look has changed, our values remain the same – investing in our communities and funding vital library programs and partnerships that make dreams achievable.