More than words: A community vision
Your voice, your library!
The San Diego Public Library wants to hear what you want for the future of your local library.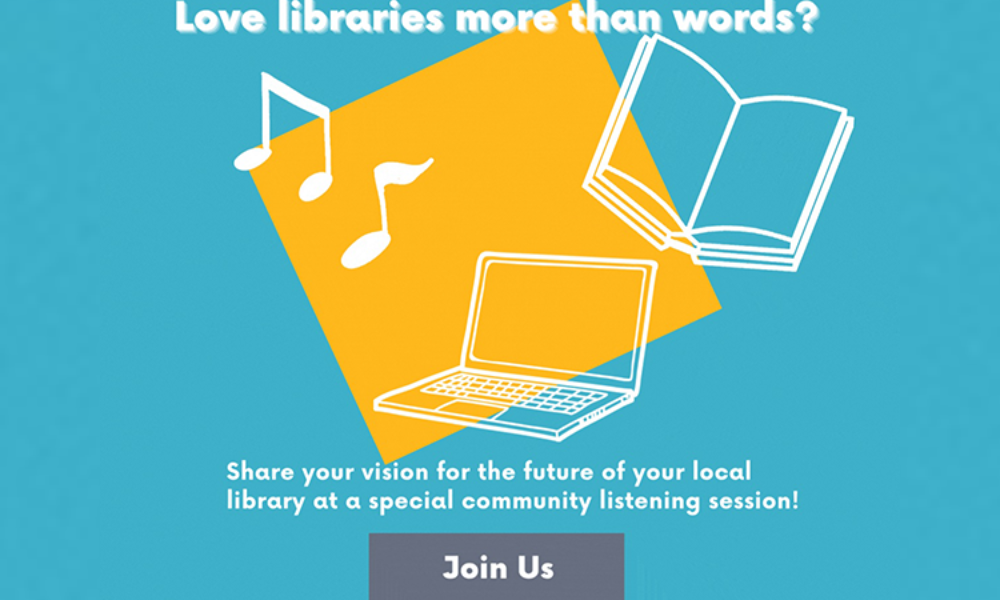 Tell us about your library. What do you love? What would you change? What would you add?
The San Diego Public Library and the Library Foundation SD are developing a new master plan to provide a long-range vision and strategy for San Diego Public Library facility, technology, and program investments. The plan's first phase combined analysis of internally and externally sourced data with robust engagement with community members, stakeholders, and leadership and staff of the San Diego Public Library and the City of San Diego. The first phase framework document outlines an aspirational vision for the San Diego Public Library. High-performing libraries and library services should be equitable, engaging, and experiential, geographically accessible everywhere, and empowered with the necessary resources to thrive.
More than 11,000 San Diegans provided input on the draft plan that will be considered by the San Diego City Council for adoption in late 2023. Follow the links below to read the draft plan and learn more.